New Release by
Stephen Rubino
---
Place your order before January 1st and send an email to actoffaithbook@gmail.com with a copy of your receipt. In return you'll receive a digital copy of the book along with a personal note from the author.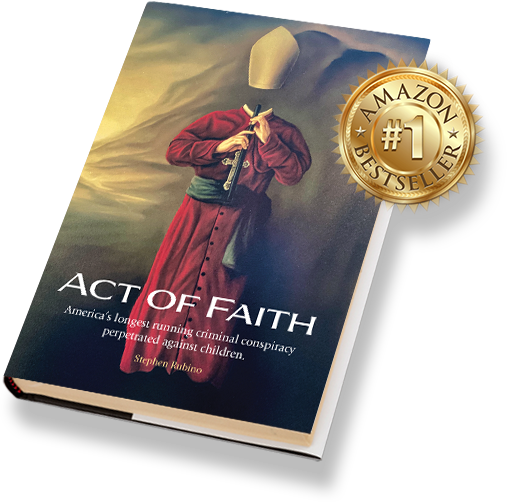 Want a sneak peek inside Act of Faith?
Download the excerpts and get a glimpse of how the conspiracy of silence was put in place. Want a sneak peek inside
Act of Faith?
Download the excerpts and get a glimpse of how the conspiracy of silence was put in place.


Deep Dive Interview with Whistleblower Thomas P. Doyle
Listen in as Stephen Rubino & Thomas Doyle unravel and discuss the significant incidents that led to creating the story's plot. More videos to come!
"Act of Faith is a legal thriller, adroitly plotted by a practitioner who knows the snakes and daggers that threaten cases seeking true justice. Layered into the suspense, Rubino advances the riveting story of an Italian family awakening to painful secrets that bring them to a profound spiritual reckoning."
– Jason Berry
"Spellbinding! This captivating novel conveys the epic courage of Catholic sex abuse victims who came forward in the early 90s, when no one wanted to believe them. Never has the story of these early whistleblowers been told with such feeling, and small wonder–Rubino knows this story better than anyone."
-Anne Barrett Doyle
"Fast paced and elegantly written, Act of Faith offers a deep dive into the truth about the corruption at the highest levels of the Catholic Church. Drawing on his decades of experience, Act of Faith brings to life tragedy, horror, suspense and ultimately, triumphant survival. A work of fiction woven in the harsh reality of fact. A must have volume for any history on the scandal."
– Thomas P. Doyle
"The fascinating, diverse personalities and lives bring surprises, tears, laughter and enlightenment to the reader, who will be far better informed, as well as entertained, by this engrossing exposé by the iconic attorney-author."
– Miles J. Alexander
"Act of Faith captures a new perspective on the heartbreaking account of crime and cover-up in the 1980s Roman Catholic Church in America. Through the compassionately told stories of survivors and the crucible of the courtroom, Rubino brings the reader into the rarely seen lives of those that have lived this nightmare. The stories reveal deeply held secrets and soul-crushing betrayal by top officials time and time again."
– Jeff Anderson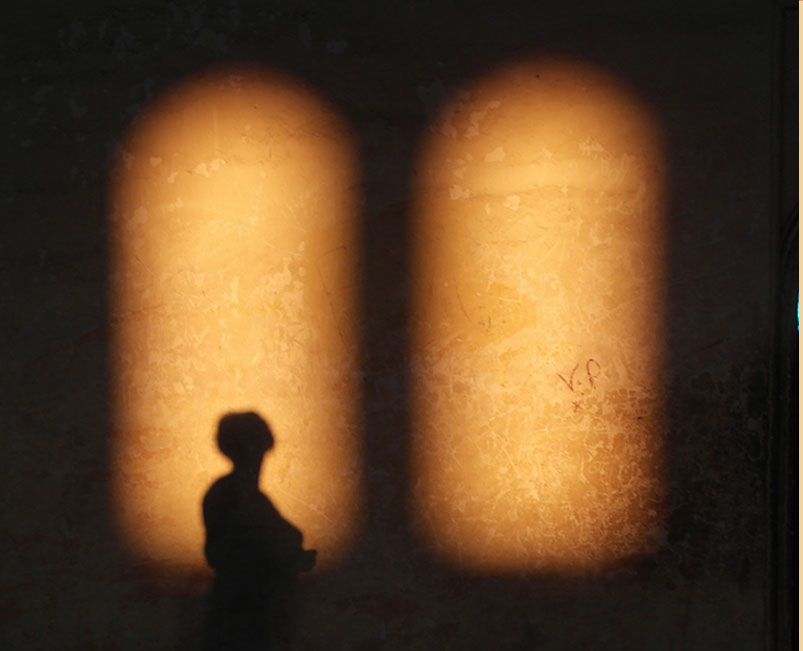 At the intersection of the sacred and the profane, Act of Faith dissects the Vatican's complicity in America's longest criminal conspiracy perpetrated against children. Stephen Rubino in his debut novel, draws the reader into an unflinching account of the still emerging sexual abuse scandal plaguing the Catholic Church and its impact on the survivors and their families across America. This multi-generational family saga is richly portrayed through an ensemble cast of unforgettable characters as they navigate their demons, their memories and ultimately their triumphs.
Benefiting Organizations
The first two months of Act of Faith book proceeds will
benefit the following three organizations:

CHILD USA is the leading national nonprofit think tank working to end child abuse and neglect in the United States. CHILD USA engages in high-level legal, social science, and medical research and analysis to derive the best public policies to end child abuse and neglect in America.

SNAP (Survivors Network of those Abused by Priests) is the largest, oldest and most active support group for women and men wounded by religious and institutional authorities (priests, ministers, bishops, deacons, nuns, coaches, teachers, and others).

BishopAccountability.org is the largest public library of information on the Catholic clergy abuse crisis. The organization houses a digital collection of documents, survivor witness, investigative reports, and media coverage. They also do basic research on abuser histories and church management, and maintain definitive databases of persons accused.